And here we are, with the second part of Violet's journey to the World of BUTAOTOME! In this part we'll find out about the albums I consider slightly better than those I reviewed last week, but I'm still not a big fan of them. Interestingly enough, this time we have an important album: the one with the first BUTAOTOME song to which I listened.
♪BGM: Panorama Girl
Yeeee, our first 2010 release, the year BUTAOTOME is still stuck into!!!11
Among the 2010 albums, Long Skirt Panorama Girl is the forgotten one. While all the big hits from Kaiten Mokuba, Homo Ludens and co. are still played even to this day and are featured in multiple media, Panorama Girl has just a couple of PVs and all its songs are rarely played. Even back then, this release was considered one of the weaker CDs and not as good as the other albums. It didn't help that it has an arrange of Flower of Japan and some of the lowest points in the entire catalogue (Tou! and Jigoku Kakurenbo, though the latter managed to be redeemed by its acoustic version and I recommend listening to that one instead). But there is a lot of energy and some great vocal performances (at least for the time) in most of the other tracks: Kazakumo, Renge no Yume, Sora no Kokoro! Kioku no Fuchi is a slow piece with a dark atmosphere that gets more energy at the end (fun fact: if you listen closely or try to remove the vocals with Audacity, you can hear Comp's singing :compsheep: ). Aoi Miren, Aoi Namida is great! It starts with a sexy bass riff, and has a good mix of cute and strength. The album art features some cute chibi characters, though they are a bit derpy.
Long Skirt Panorama Girl is not so great, but it's definitely one of the brighter-sounding albums.
♪BGM: Y
This album had the sad fate of being released at the same time as a certain superior album (which we'll see in the later parts of this odyssey). But even if that album wasn't released at that time, Hikari still remains a not-so-great album.
At the time, BUTAOTOME arranging more than one theme per song was kind of revolutionary and a bit refreshing (their previous attempts were Kasanaru Kage from En and a couple of compilation tracks), but the music itself is not so. The album is kinda samey and most of the tracks are uninteresting. However, when it gets to the best moments…. oh boy are they good.
Y is a great piece with a good energy. It helps that it's partially Desire Drive, a melody we all know and love. I wish this song were featured more often. Tsuki wo Kogashite is a ballad, and one of the better ones among the Touhou catalog.
Kimi no Daiji, Watashi no Suki is a catchy piece with a pinch of melancholy that is here for all your Hifuu needs, though I wish it was a full Wind of Agartha arrangement.
I also really like the art for this album; they are cute and unique! I still (vaguely) remember when the Sis livestreamed the making of, with the characters slowly taking shape. It was a nice watch.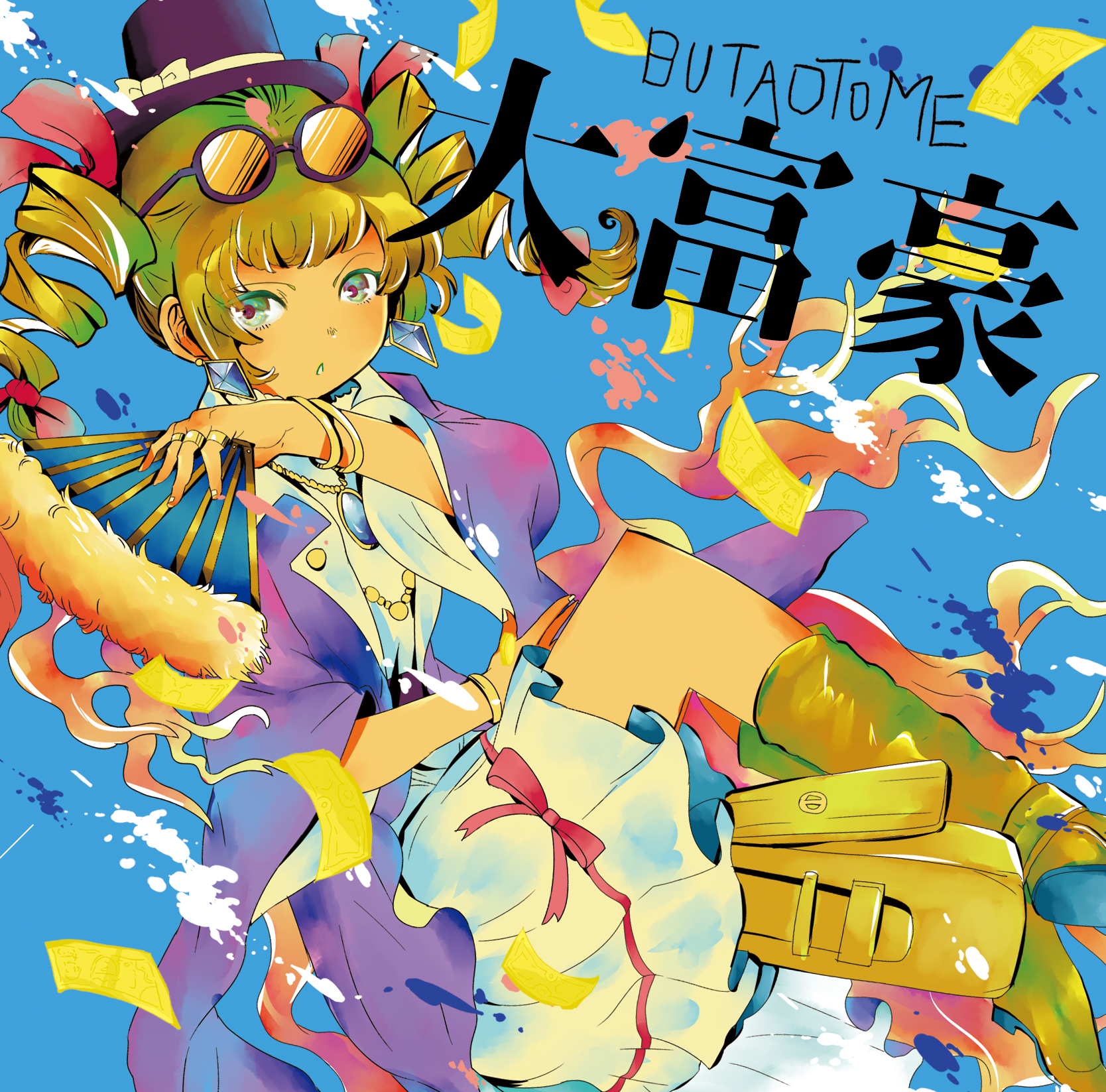 ♪BGM: Fabulous
And here we go with another newer release. I was a big fan of Daihinmin (and you'll see it in the later parts of this rankoing), and it makes me sad that Daifugou, which is supposed to be its complementary half, is not at the same level. And by "the same level" I don't mean a freaking clone, but something that still managed to be of high quality while sounding vastly different.
There is no real focus on the Hyouibana OST and characters (I'm still butthurt for the Satori song even to this day). It's much poppier and the tracks don't really flow well. Fabulous is another take on Egoistic Flowers that is radically different from Soldi and fits Joon. I love it because of this and it's also really good. But most of the other tracks are rushed and quite filler-ish. Doesn't help that the album was made at around the same time of another Touhou vocal album, which I honestly think wasn't really needed.
Daifugou is the exact opposite of Daihinmin, but in the worst way possible. It removes all the things that made me love the Shion album so much.
And another tier is gone! It felt way shorter than expected, but it's also because a certain album with a long title was originally going to be there, but I decided to move it up. Next week is the D tier, which will be… quite interesting. See you there!
Part 2 (E tier) – you are here!
Part 5 (B tier)
Part 6 (A tier)
Part 7 (S tier)