Where does a human being start and end?
Title: 壺中天
Romaji: Kochuuten
Translation: Heaven in a jar
Length: 26:36
Release date: 21/03/2021 [Reitaisai 18]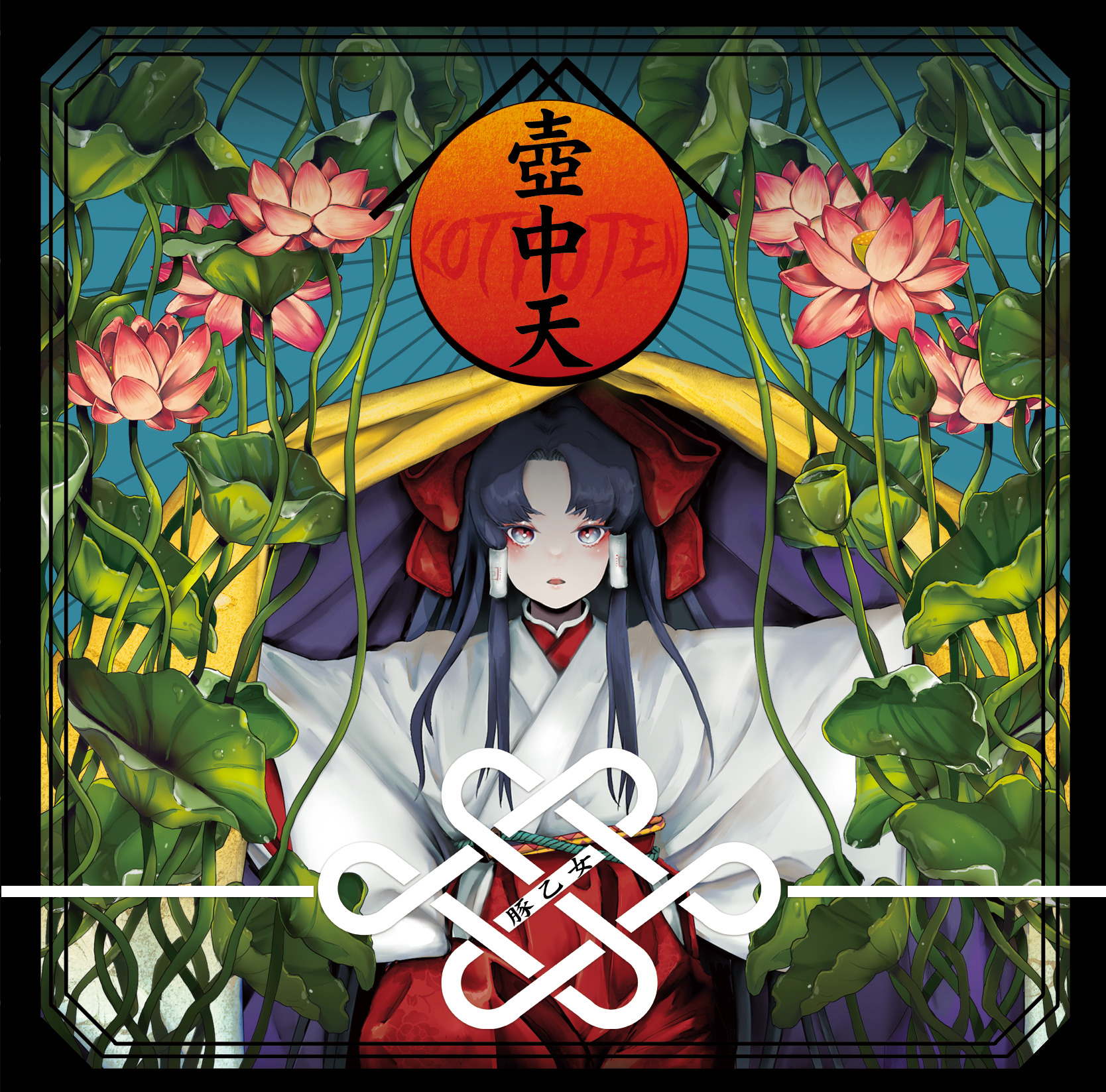 Cover character: Reimu Hakurei
---
An album centered on the world of Hourai Ningyou ~ Dolls in Pseudo Paradise.
Ranko no Ane: The shrine maiden is standing on the surface of the water, with a little light coming from below. This is the oni pose in the Noh play Momijigari/Maple Viewing.
On the back cover, the girl is looking through a hole with a "fox window/kitsune no mado" to look into the other world. "Death" (shi) is from 1, 2, 3, "4" (shi).
Tracklist
Staff
Ranko – Vocals (all tracks), Lyrics (tr. 1-3, 5, 6)
Comp – Arrangement (all tracks), Lyrics (tr. 8), Bass, Guitar, Mix, Mastering
Ranko no Ane – Lyrics (tr. 4, 7), Illustrations, Design
Original works by ZUN
Buy it
Physical: BOOTH | Melonbooks | Toranoana | Akibaoo | Akiba-Hobby | Grep
Digital: iTunes
Streaming: Apple Music | YouTube Music | Spotify | Amazon Music
If you happen to see something suspicious no matter the day or time,
make a Kitsune no Mado with your fingers and repeat
"Goblins and the like, show your true face"
three times. When you look through, you'll see its original form.