Happy birthday to our favorite polar bear!
Following the trend of this year's Ane and Ranko birthday posts, and as part of my "10th anniversary as Piggy" celebration, today we'll talk about some of our polar bear's works outside of the BUTAOTOME circle. The "songs with non-Ranko vocalists," essentially.
Comp doesn't have a lot of stuff of that kind… at least as Comp, but we'll talk about those later. He has become more active in those fields in the last few years, with various bass playing (mainly for songs composed/arranged by Araken), the Neko Neko Nihonshi theme songs, and tracks for some gacha games.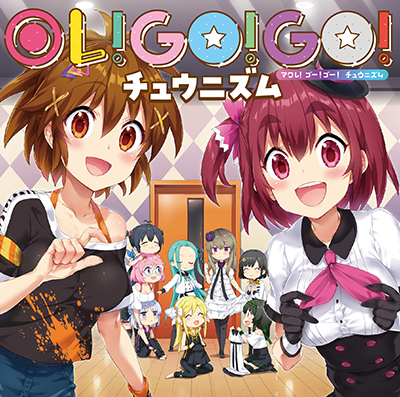 A personal favorite of mine is the HaNaMiNa arrange of Maware! Setsugetsuka, available as a secret track of the album Maware! Go! Go! Chunithm. It's a cover, but the Comptastic touch is in that amazing instrumental! btw, Miku Itou is part of HaNaMiNa, and that wasn't the first time she sang a cover of this popular ending song… (BanG Dream! fans might know her as Kokoro, Hello Happy World's vocalist)
But now… let's explore some very old stuff. Comp used to be active as a professional COMPoser back in 2008-2011, but then he stopped around the time he started the Pig. He mainly played bass and did songs for Hello! Project-related things, did character image songs for some anime (such as Baka to Test and Hidamari Sketches), and more. I've listened to most of that stuff listed on BUTAOTOME's Works page, and I could notice a particular evolution in his style (some of the earliest songs were very generic, while 2010-2011 tracks are more similar to the Comp tracks we know and love). He always had a talent for making those catchy songs, though! But there are two songs, in particular, I want to talk about.
My favorite "early Comp" song (although he is only an arranger and it was made in 2011) is Yakusoku no Veil (約束のヴェール), a character song for Yozakura Quartet. I never got into this series, and maybe I should. Anyway, this song is a nice ballad, with a different vibe from the ones we usually get from the Pig (also, that guitar).
Docchi~ nyo? (ドッチ~ニョ?) was one of the ending themes for the Pokémon Diamond and Pearl anime (sinnoh confirmed!), and it holds a special place in my heart since it was… my true first contact with something related to the World of BUTAOTOME. It comes from a time when I didn't even know about Touhou, and BUTAOTOME was just formed. Pokémon is one of those things that will accompany me forever, but I'm not really into the main anime, and I don't even know most of its Japanese theme songs. But somehow, I already knew this silly ending, and I listened to it around the time it was released, almost 13 years ago. I don't even remember how. It was surprising to learn that it was Comp all along! Maybe I was fated from the very beginning…
And that's all for today's special post. Once again, I wish Comp a happy birthday, and another year full of activity, inside and outside the Touhou sphere!