Let's start from the grudges.
Title: 怨言神楽謌
Romaji: Engen Kagura Uta
Translation: Grudgeful divine songs
Length: 32:49
Release date: 30/12/2011 (Comiket 81)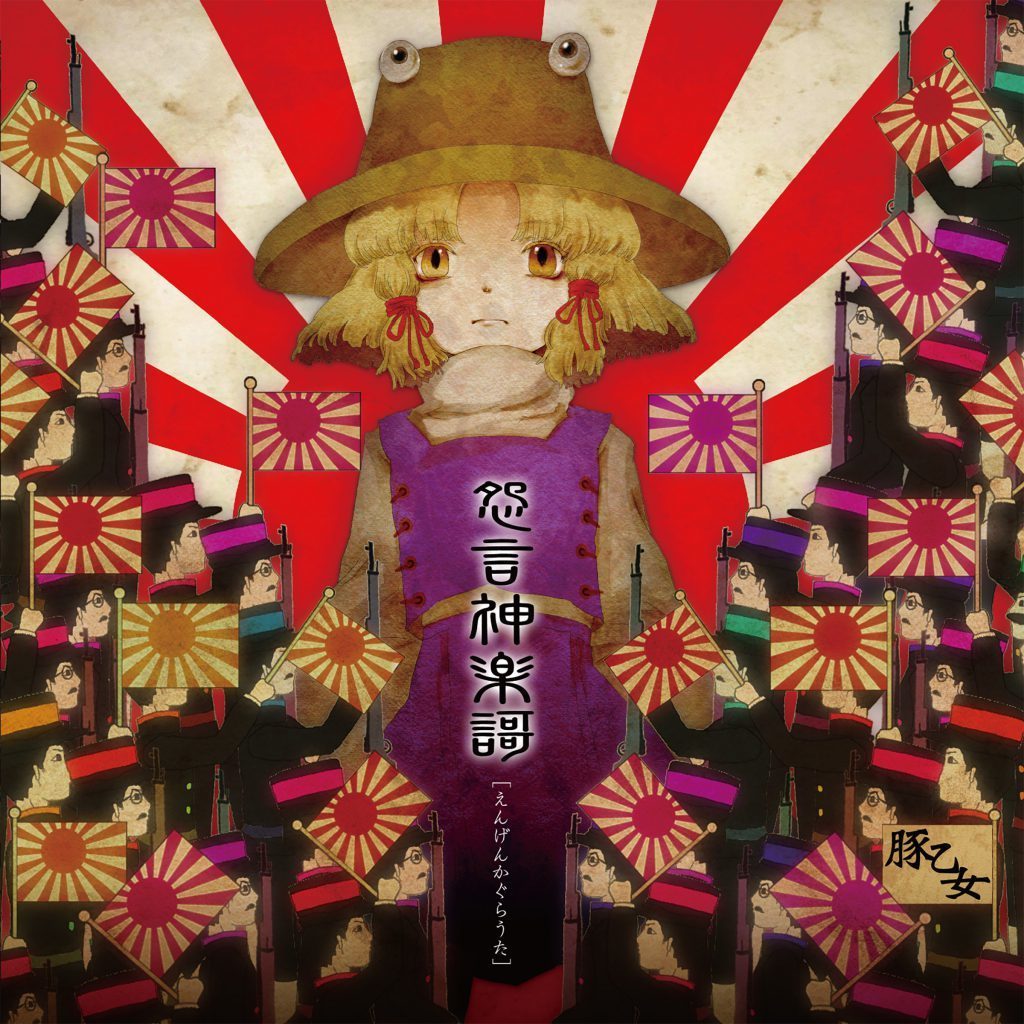 Official website
Buy it
Physical: Melonbooks | Toranoana | Akibaoo | Akiba-Hobby | Grep
Digital: iTunes | Google Play
Description: "Do you believe in god? Ah, you were a god. Butaotome spreads their eighth full vocal album."
Ranko (from ButaBest 2): Dark! Heavy! Grudge! That's the image, but there are also some surprisingly bright tunes. "Sora no Aru Basho" is one of them. "Anata to Watashi" has a grudge-rock feeling.
It's not in the ButaBest2, but I think I wrote good lyrics for "Deadman's Lovely Life".
The images on the CD jacket and the disc are an explosion of subculture, I really like them.
Tracklist