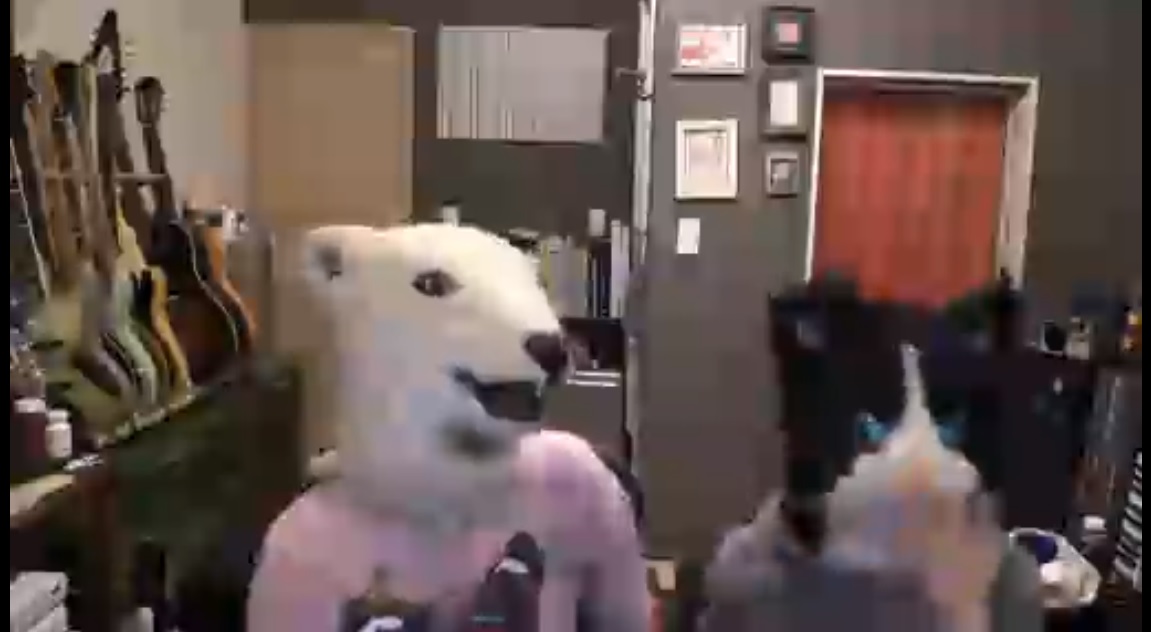 As usual, when there is a new BUTAOTOME album, it's used as BGM for the weekly livestream and I don't want to first listen to it with Pap and Comp talking above. Luckily the second half of the streaming had Majotachi no Ongakushitsu, so it wasn't a problem for me!
Reitaisai went fine and the new albums are out! I'm eagerly waiting for my package, which should arrive next week, hopefully! Also, check out the short version of Solid's PV, if you still haven't do it! And since BUTAOTOME never stops, Ranko recorded something the day before Reitaisai…
Talking about schedule: this Sunday BUTAOTOME will play at Connect Kabukichou Music Festival, a non-doujin festival! This festival also made a Spotify playlist with one chosen song of each band/artist who will play: Buta's selected track is Radical Shoujo! On a side unrelated note, Comp said that he will go overseas two times this month. One is Taiwan, but the other one…?
On the day of Reitaisai there was a Sound Voltex livestream. You can rewatch it here. From that timestamp, you can see Comp and his poop friend Beatmario. Also, go to 1:55:17 if you want to see how to NOT play Sound Voltex.
The even Suzuna Gensou Emaki is publishing longer samples and credits of the song from their upcoming Kosuzu compilation. You can listen to the new BUTAOTOME arrangement of Bibliophile with the Deciphering Eye here. We finally know the song title: Oni-san Kochira (おにさんこちら). It's arranged by Paprika and Ranko wrote the lyrics! Translation of the comment in the video description: "Kosuzu moves to Gensokyo with a light piano melody!
It's a song that gives the impression of Kosuzu singing and dancing, like a musical!"
That's all for this week (*◕ᴗ◕*) By the way, I've recently fixed some pages here and there: all the lyrics pages have been fixed with the new format and I've tried to make the romanizations consistent (I'm only missing some PapComp song, but sssshhh). A romanization guide will be published in future! Also, I've added a couple of things in the About page and there is now a new section with links to friendly websites. You can check them from the left sidebar. I still have a lot to do!

TC Crew Theater 43