Did you expect a White one man live? Nah, have a live with multiple circles and solely focused on Touhou songs.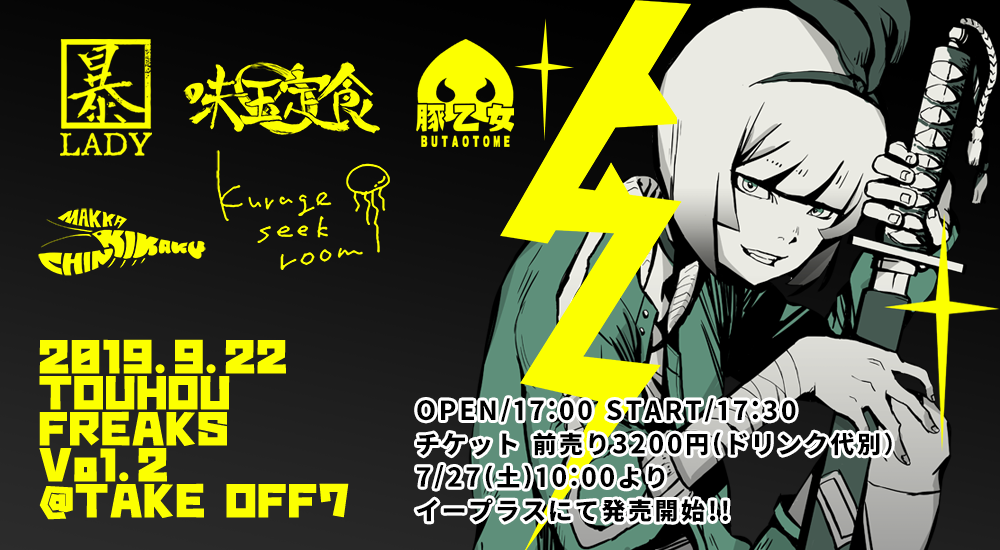 The first Touhou Freaks was in September 2017 and now we have the second one! September 22nd at TAKE OFF 7.
The lineup has AbaLady, Ajitama Teishoku, Makkachin Kikaku, Kurage seek room and obviously BUTAOTOME.
Tickets will cost 3200 yen and will start to be sold on eplus on July 27th.