This is a quite busy month for Butaotome! Other than various liveshows, they'll have a booth at various Touhou events and they'll bring new FREAKS-themed goods at each one of them. Let's see what!
Touhou Kouroumu
The only event where they'll also bring a new CD: Neko no Anmin. The official website has finally been updated with XFD, final tracklist etc. The event-exclusive freebie is a Paprika bookmark!
Also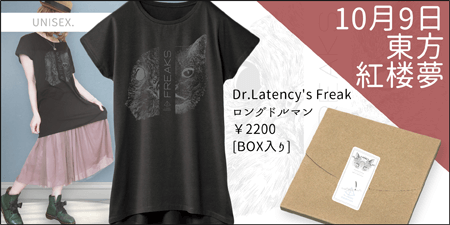 Dr.Latency's Freak Long Dolman
Black, unisex, onesized. Dress length: 78cm.
Autumnal Reitaisai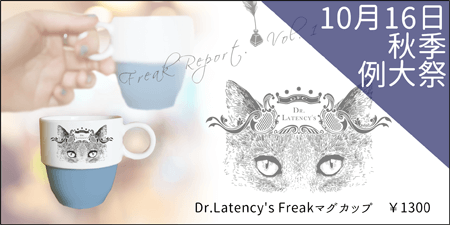 Dr.Latency's Freak Mug
Material: porcelain. Measures: 80mm x 83mm.
Kagaku Seiki no Café Terrace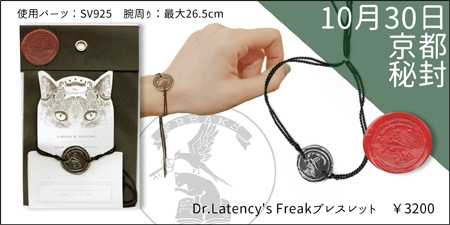 Dr.Latency's Freak Bracelet
Material: 925 silver. Cord: silk. Arm circumference: 26,5cm max.
This one has a new motif, still based on the bird and the cat. It also comes in its own unique packaging.
Official website. All this stuff will be also sold on Melonbooks in future.
On a side note… I've started to work on a page dedicated to the free stuff you could get at events (I should start a goods page as well), and I think it will be the most non-pretty page of the site… but well.
To conclude this update, I bring you a new page! A list of every poll from Paprika's Piano Corner. I always wrote them in a txt file, so I finally decided to publish them here, for archival purposes!