Everybody's boss rush!
Title: 8
Length: 35:06
Release date: 11/08/2012 (Comiket 82)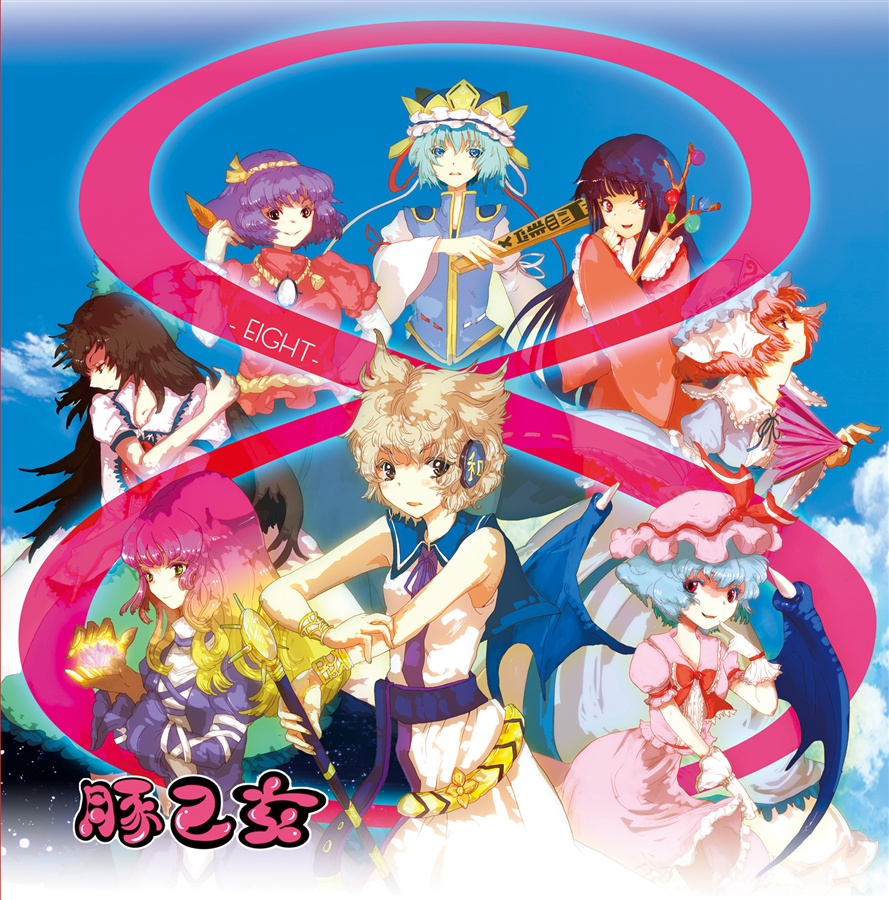 Official website
Buy it
Physical: Melonbooks | Toranoana | Akibaoo | Akiba-Hobby | Grep
Digital: iTunes | Google Play
Description: "Pay attention to Ranko x wonderful guests. A twin vocal album of our dreams."
Ranko (from ButaBest 2): I sung together with various vocalists in this CD.
We tried to gather together all the people we like the most. How extravagant! Making the best use of everyone's talents, deciding on the original themes, and writing lyrics, too… it was lots of fun.
Singing with other people, particularly with males (which was my first time), was difficult in a lot of different areas… but I learned lots from it.
Tracklist